Decades Of Experience Doing Business Visas
At Emergico Migration Services we have specialised in providing business visas in Australia for years. We know these like the back of our hand!
More Than Just A Migration Agency
We know that doing business halfway across the world can be extremely challenging. From all the paperwork to the logistics, we understand that no two clients are ever the same and neither is our approach. We are here to help you and ensure everything is as easy as possible for your business.
We are here to help you and ensure everything is as easy as possible for your business.
Helping You Navigate The Maze
The Australian migration system is extremely complex, dynamic and multifaceted. For business visas, there are so many options both for temporary and permanent residency. Within this, it's the small complexities that can make or break an application.
Unfortunately, this can be the difference between your dreams and ambitions of doing business in Australia coming true or your worst nightmares becoming a reality.
At Emergico we are people too! Many of our staff have migrated from overseas to Australia so we've been there and done that! We offer a unique and personalised service, to us you are much more than just a number.
About the Principal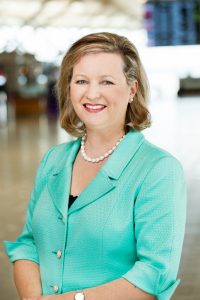 Leanne Stevens is the Principal and founder of Emergico.  Leanne is a Registered Migration Agent (MARN 1171279) and a member of the Migration Institute of Australia.
Leanne founded Emergico after co-ordinating a major recruitment exercise in the United Kingdom, which resulted in the relocation of around 200 skilled employees to Queensland. In the past decade Leanne has assisted thousands of businesses and individuals with the transition to Australia by obtaining business visas.
With a unique combination of skills and experiences, Leanne is able to offer a strategic and personalised service to businesses and individuals alike.  Leanne's strong passion for helping people is evident through the quality of service she provides to each individual client.
Leanne's professional qualifications include:
Masters of Business Administration;
Graduate Certificate in Australian Migration Law and Practice;
Bachelor of Commerce (Management and Human Resource Management);
Advanced Diploma in Health Science (Intensive Care Paramedic Practice);
Former Registered General Nurse.
Nothing happens in any business without great staff. At Emergico we are lucky to have some of the best! Our team are 100% committed to achieving the best results for our clients.
We can also help you move.